It's been a little bit, hasn't it? June was a slow month, so I decided to forego a roundup post until after July when, I presumed, I'd have more finished content to point to.
Being fully honest, I had some rough weeks in terms of productivity after Simple Tales released. I enjoy writing (until I hate it, haha). Assembling a book (even a short one) is a lot less fun. There is nothing more aggravating than making tiny alterations to a PDF because Kindle Direct Publishing says a single letter is a fraction of an inch over a margin.
Long story short? I was burnt out and every time I tried to write, I just kind of hated everything about it. I'm recharged now and back to working on projects like The Useless Cleric! I'm also practicing with some flash fiction and putting together an outline for a longer version of Gran's Emporium of Used Goods for the Thrifty Adventurer. I actually received a fairly positive and vocal response to that one! That was an unexpected and pleasant surprise.
My output in total for June and July, included:
· Fat Dragon Art: Q&A w/ Carolyn Smith (Feature)
· Skyrim Talk: Q&A w/ Lead Designer Bruce Nesmith (Feature)
· The Summer Maiden's Pool (Poetry)
· Gran's Emporium of Used Goods for the Thrifty Adventurer (Fiction)
I'm also excited to announce another big project I have high hopes for: The Legend of Clintpoo.
A little backstory. I am a big fan The Legend of Zelda and have been since I was a little kid. It's a series that has colored a lot of my tastes over the years and one that I'm frequently inspired by.
Back during the first Summer of the pandemic, I replayed The Legend of Zelda: Ocarina of Time with my kids. When I asked them to help me name the main character they suggested two names: "Clint" and "Poo." I combined together and played the entire game with every character calling me "Clintpoo." (Aren't kids great?)
I've been wanting to do a Zelda inspired work for a long time and have also really wanted to do a comic book project. The Legend of Clintpoo hits two birds with one stone.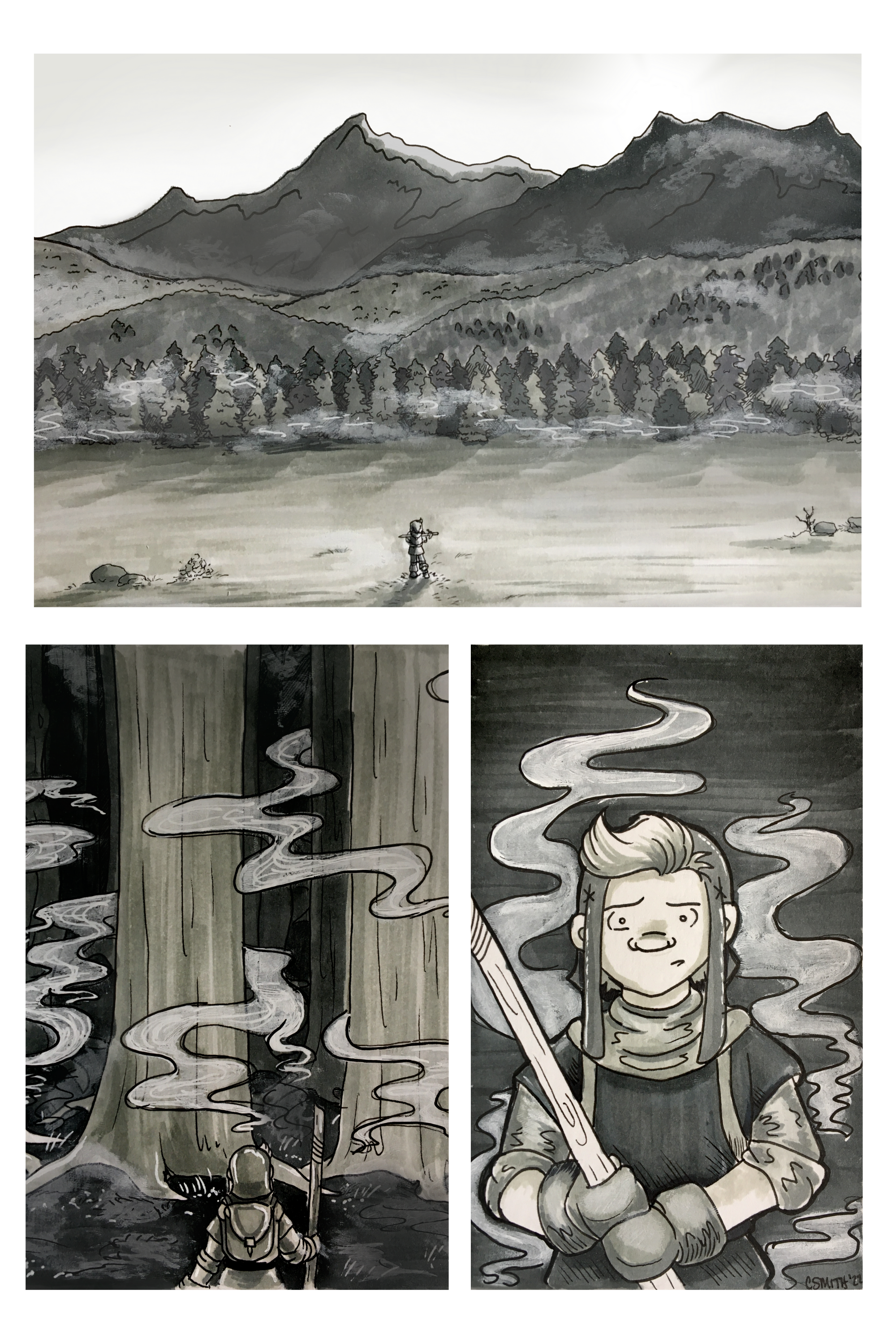 While the project is still very early on, the plan is to create an original Zelda-style adventure following a young hero with the same silly name that kids came up with. Carolyn Smith has already completed a page and the results look great so far! I'll be doing a crude storyboard/script for the next several pages this weekend.
I hope you've all been having a wonderful summer! I look forward to sharing more of my creative throughout the remainder of the year!